Grant amount: £20,000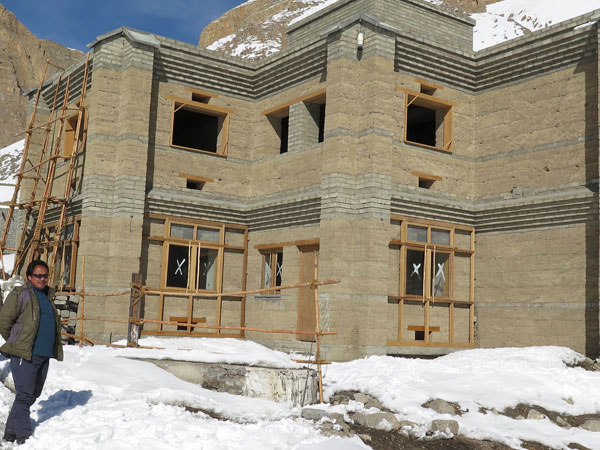 Spiti Valley is located on the Indian border with Tibet at an altitude of 4,500m. This valley, populated by 10,000 people of Tibetan origin, is cut off from the rest of India for five to six months a year. The area is a poor one, with most inhabitants relying on subsistence farming.
A new clinic is being built in the area which will provide a combined health and community centre for the valley's inhabitants. The health centre will feature an eye and dental clinic – the only ones in the valley – which will greatly improve the general health of the population. As reported in our Autumn issue of Tibet Matters, any problems with eye or dental health require a two day journey to the nearest clinic – a journey that is often impossible during the winter months when mountain passes become inaccessible.
The community centre will provide a welcome space where families can meet, make plans for the valley and practice their cultural dances and folk music. The local co-op will also be able to use the space to work on making their traditional shawls and socks, selling them to raise some income.
Tibet Relief Fund provided a grant of £20,000 towards the cost of building and equipping the dental clinic. Unfortunately, the completion of the clinic has been hampered by terrible weather in the valley this winter, with one delivery truck being stuck in the mud for three months! However, now that spring has arrived, construction work is back underway and the clinic will be having its grand opening on 31 July, 2015.