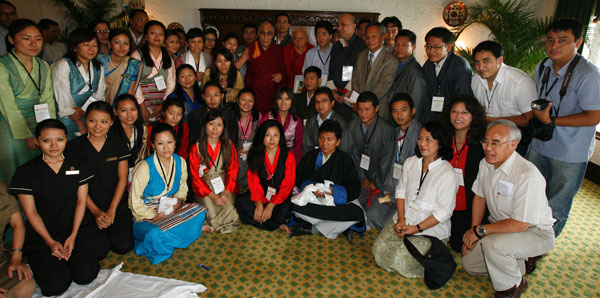 It's been five years since Tibet Relief Fund first set up the Empowering the Vision project (EVP) to help support young Tibetans find their place in the global community. This innovative project aims to encourage self-reliance, strengthen confidence and motivate young Tibetans to follow their career aspirations. The hope is that this will safeguard the future of Tibetans living in exile and secure a place for Tibetans in the wider community.
Why is there a need?
Faced with limited resources and a sheer number of students, Tibetan schools in India are simply unable to provide proper career guidance to each child. Many children consequently leave school with very little knowledge on further education or career options. Information and guidance are key to giving Tibetan youth the best possible start in life and this is one of the key service that EVP aims to provide.
Programmes
These days EVP delivers a wide range of programmes. One such being the Global Tibetan Professionals Network which connects professional Tibetans in India, Canada, UK and the USA. Another is the Building Bridges Project, a learning programme designed to bring young people from Indian and Tibetan communities together, to foster a relationship of respect, care and sharing. Two of EVP's other programmes are the School and University Outreach programmes.
School Outreach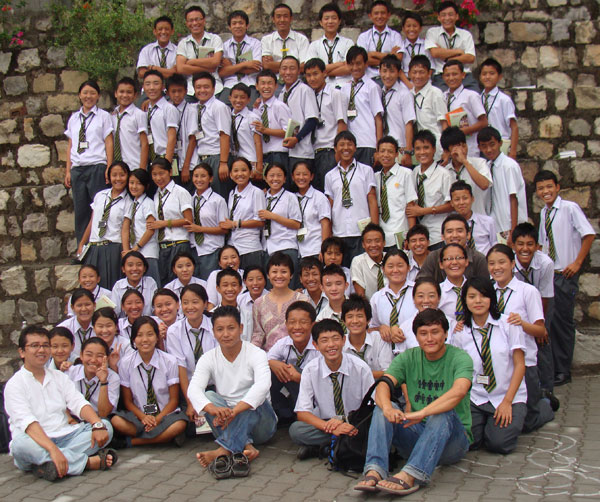 Through the School Outreach programme EVP engages with young school-aged Tibetans and empowers them to make more informed choices at key times in their lives. The programme focuses on inspiring self-exploration and improving life-skills for students in their final years of full time education. Students are encouraged to set personal and career goals and plan for their future careers.
EVP supports students from grades 8-10 through a series of life skills training workshops. When students reach grade 11, EVP arranges exposure visits so students can be a taste of the education options they have open to them once they have graduated from school. When students reach grade 12 they are offered career mentoring sessions to help them finalise their choices.
University Outreach


Through three key approaches the University Outreach programme commits to assisting young Tibetans with both career choices and individual development.
The first is a two day Career and Admission Guidance workshops held just before the opening of Delhi University's annual admissions. Current Delhi University students lead orientation sessions on admission procedures and potential students get the chance to interact with a professional career counsellor for the day. Interactive sessions are also held between Tibetan university students and Tibetan and non-Tibetan professionals in Delhi aimed at inspiring Tibetans in their career goals.
Secondly, the Global Vision for Young Tibetans Conference is a twice-yearly conference primarily for university students. The conference seeks to inspire and motivate young Tibetans to become self-reliant and dynamic by promoting leadership and self-confidence skills. The conference facilitates a sharing of experiences and knowledge amongst youth, giving exposure to new ways of learning and growth.
Thirdly, Employability Skills Training Workshops aim to enhance the job readiness skills of young Tibetans. Sessions are held in CV writing and how to effectively hone communication skills. The workshops are participatory in nature and, as a follow up, students are encouraged to send their draft CVs to EVPs nominated Career Consultant for improvement and to develop their future career plans and goals.
We are proud to continue supporting this fantastic project and to have been a part of its journey. Over the last five years we have seen the project expand its variety of programmes and grow its capacity, allowing it to deliver programmes to a wider audience. We congratulate Empowering the Vision on the last five years and wish it many successful years to come.