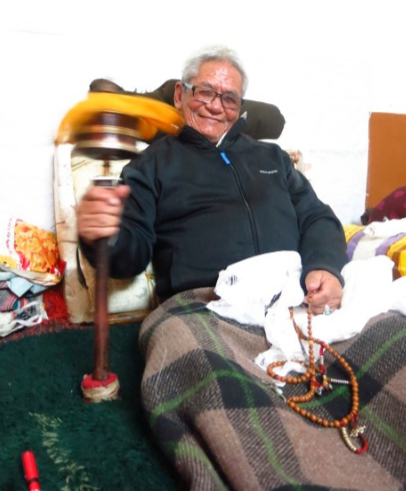 Mr. Nyima Tsering – M – 1/1/1931
Tibetan Homes Foundation, Mussoorie
Mr. Nyima Tsering is from Tsang Nyero, Tibet. After the occupation, he joined the army where he trained in Chakrata, serving in the '56 – Vikas' regiment until 1974. He finally settled in Bylakkupe with his wife, where he found work as a construction worker. In 2002, he was discharged after being physically unable to continue. Like so many senior Tibetans living in exile, Mr. Nyima Tsering requires care and support. Please sponsor Mr. Tsering today so that he can live out his days in peace.