Thanks to a legacy and your donations, Tibet Relief Fund was able to support Pema and Kalsang through their four-year nursing degrees. We have featured their progress in past Tibet Matters and were delighted to hear they have both now graduated and started jobs at prestigious medical centres in India!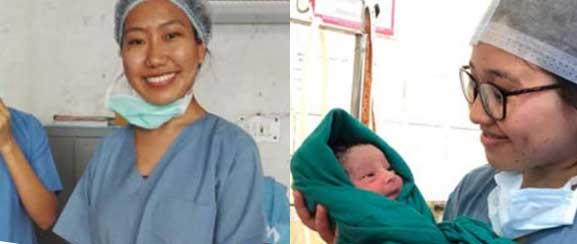 We became the very first in our family to hold a degree. It was such a proud and monumental moment for us.
Kalsang is working in the neurological intensive care unit at a Delhi hospital. It is very rare and impressive for a new graduate to start working in such a specialised department so quickly.
Meanwhile Pema is a Nurse Mentor Supervisor in Bihar (east India). She provides training across all state government health facilities: "I help the midwives in giving hands on practice, setting up the labour room and ensuring safe delivery… I make sure to interact with patients' families, listen to their stories and provide them knowledge about the maternal-child health and family planning."
We are all so happy for Pema and Kalsang and immensely proud of their achievement. We know this is just the beginning of their amazing futures.
"Kalsang and I would like to thank you all from the bottom of our hearts for giving us wings to fly and chase after our dreams."