Grant amount: £1,000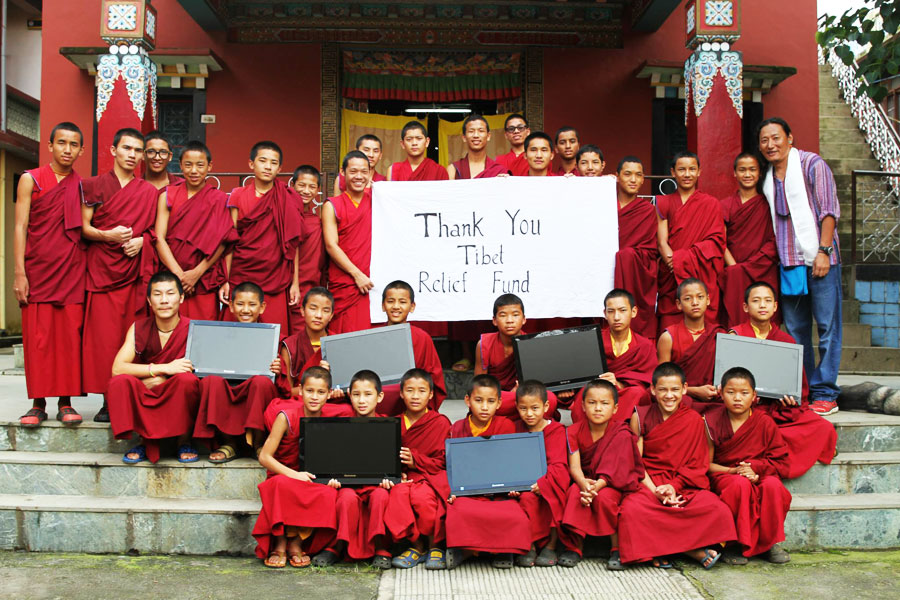 Dirru monastery is located in a Tibetan village in Bir, north west India. It is a small monastery which is home to around 100 monks who receive a broad spiritual and monastic education in traditional Tibetan Buddhism. They also enjoy studying topics outside of Buddhism and a well-rounded, modern education is important so they can interact and live on equal terms with all members of the community.
The monastery is undergoing some major changes to reflect the changing needs of the monastic community, including establishing a library, a computer lab and recruiting six new teachers – all of which will offer the monks a more up-to-date education.
The monastery approached us for funding to help equip the newly designated computer lab and we are pleased to have been able to give funding for five new computers. The monastery has already purchased the new machines and the monks are thrilled with the new learning opportunities now open to them.