Thank you for supporting our work with Tibetans. Without your donations none of the stories below could have become reality. Your compassion is so appreciated and your generosity is having a direct impact.
Comfort and joy for elders over winter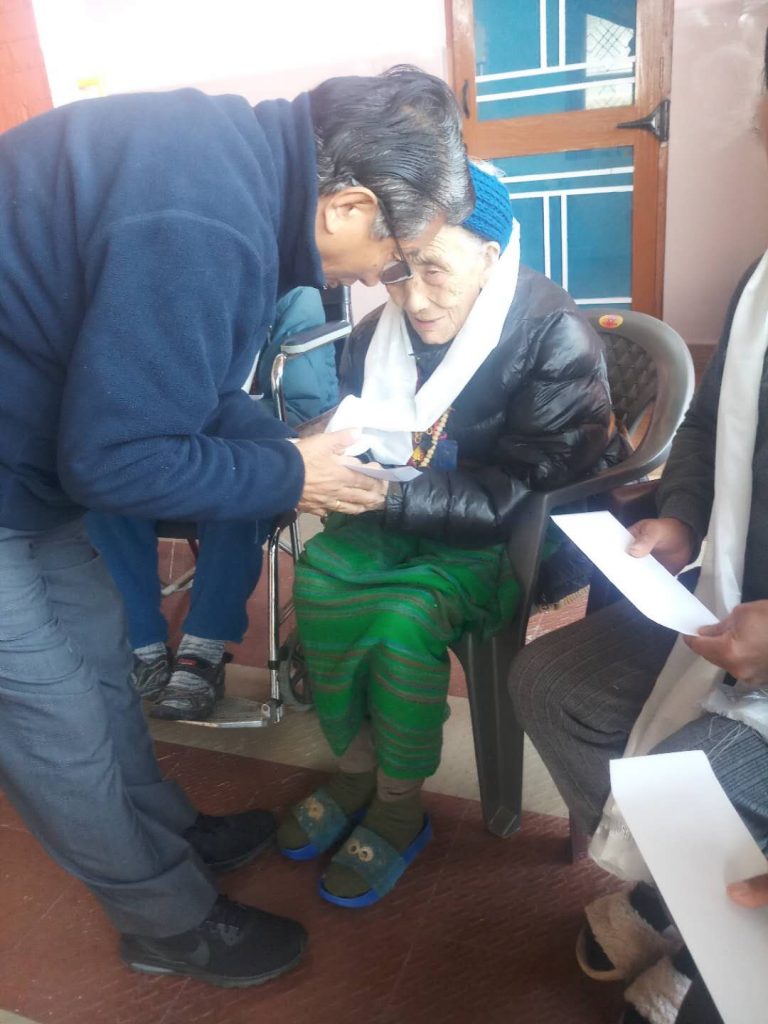 Your donations to our winter appeal helped bring 30 Tibetan elders comfort and joy in time for Losar.
16 live in an old people's home in Clement Town, India, and 14 live in scattered locations around the area. They all received a small gift to help them with warm clothes, and to buy what they needed to celebrate a joyful Losar (Tibetan New Year) in February. Above you can see Bhushu, who we featured in the appeal, receiving her gift.
Along with your donations we received over 250 kind messages of support and good wishes for the elders! This was a wonderful response – thank you to everyone who took the trouble to send a message. We translated them into Tibetan and sent them as audio files for the elders to listen to all together at Losar. They loved hearing your kind words of support.
Your donations over the year also support other Tibetan elders, for example the Lodrik elders in Nepal, and those living in homes in Mussoorie and Rajpur – see below!
---
Keeping Tibetan elders safe and warm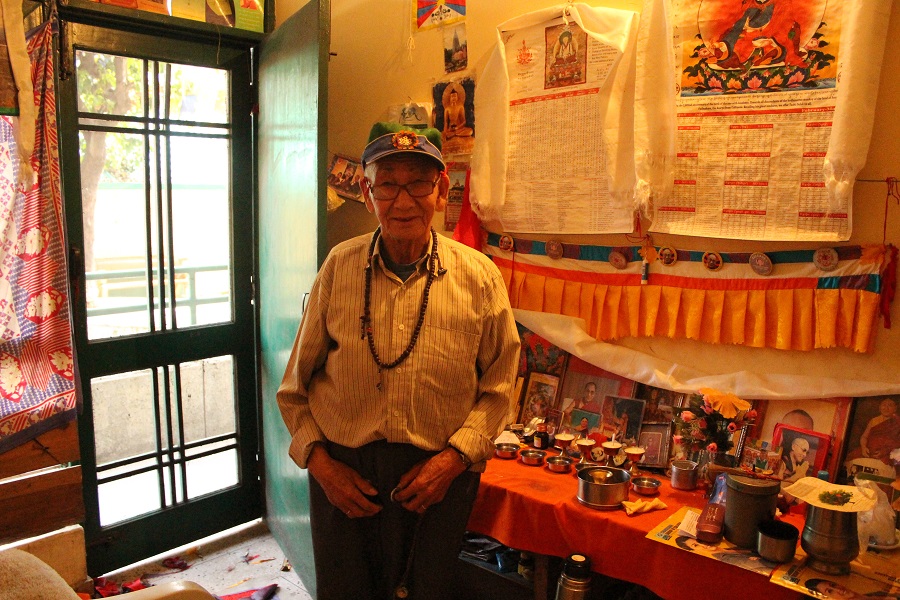 The cold months of winter can be a struggle for Tibetan elders living in northern India, but your support kept them comfortable and happy.
"Provision of warm clothes and firewood to our elderly people were a blessing to help them try to keep themselves warm during these parts of the year", said Dekyi Wangmo, Project Officer for Tibetan Homes Foundation.
---
Teaching Tibetan women to read and write
This project has been a great success! You enabled this group of carpet weavers to start learning to read and write Tibetan and English. They are now more confident and independent.
"Classes are going very well and all the women are enthusiastically paying attention … They are all very thankful and happy to learn." said Lhakpa, Secretary at Tibetan Women's Centre in Dehradun.
---
Bricks for Bakhang – houses completed!
Safe homes have now been built for 14 families in the remote Himalayan village of Bakhang, Nepal. These vulnerable families would otherwise still be living in temporary, unsafe shelters following the earthquakes in 2015.
A special mention goes to Ian, a long-time supporter who gave an incredible £15,000 towards this project and enabled the second phase of houses to be built. Thank you to Ian and every one of you who donated towards the rebuilding.
We're now raising money to build a health post in Bakhang and ensure reliable access to medical care for the 2,000 residents.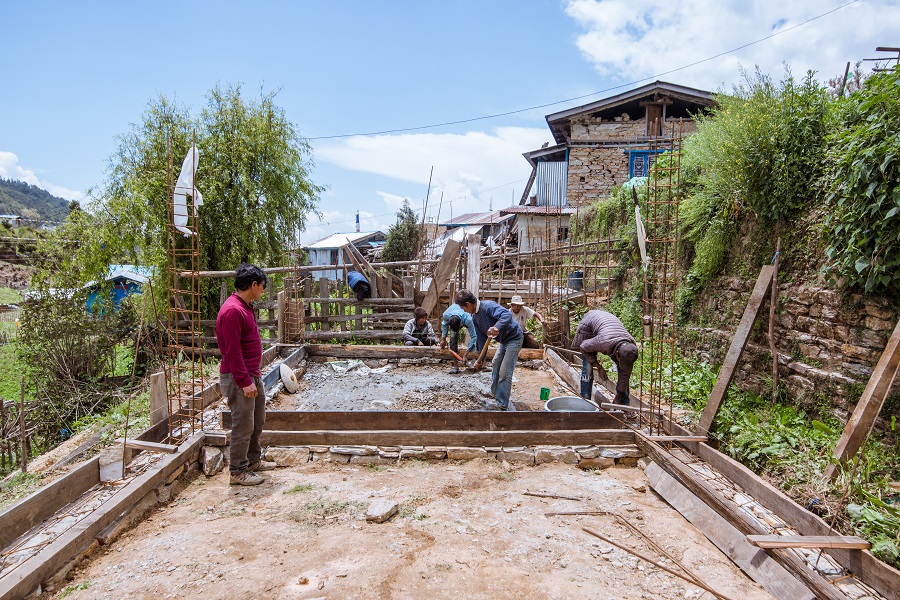 ---
Support for retired weavers
Dekyiling Tibetan Handicraft Centre (near Dehradun in north India) was established to preserve Tibet's handloom weaving culture. It provides much-needed employment for skilled artisans to earn a living whilst training the younger generations of craftspeople.
We have been working with the Centre for the past 15 years and recently started supporting some of the retired weavers.
Dekyi Palmo, who receives one of our stipends, describes it as "a life support" that gives her peace of mind every day.